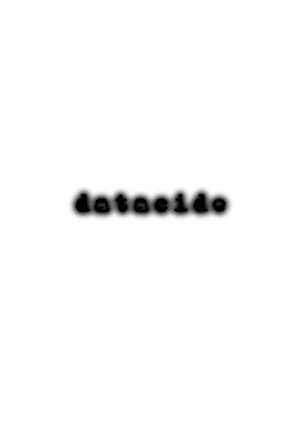 datacide one
Release Date: March 1997. 20 Pages.
Mark Spiral: Teknival – Summer Thunder
datacide: Test Tube Kid Interview
Matthew Fuller: Lab Rats a go-go
London Psychogeographical Association: "I am an alien (wo)man…I beheld the life and the life beheld me." The Great Book of the Mandeans
KW: Garbage People
Flint Michigan: This is the Way, Step Inside…Various Artists Privileged Frames [V/VM]
Flint Michigan: Underground Services: Listener As Operator
CF: Bonjour Vitesse
Flint Michigan: Break/Flow vs Acid Planet: Mixed Up in the Hague (Remix)
Flint Michigan: Break/Flow vs Datacide
Record Reviews
plus: news, fiction, charts, and the lives and times of Bloor Schleppy.

Note: This issue is no longer available as single copy, but the whole issue is featured in the collection Everything Else is Even More Ridiculous: A Decade of Noise & Politics – Datacide Magazine 1-10.
To buy the book click on the cover image:

Related Posts
datacide two Release Date: June 1997. 24 Pages. Datacide: JSA Navigation Datacide: Legal Defense and Monitoring Group Interview Datacide: Virtual Worlds and Concrete Strategies - Interview with Konrad Becker Matthew Hyland: Gnostic Front - Cultural Studies and Other Suicide Cult Klaus Witz: Search & Destroy Jo Burzynska: What the Fuck?…

datacide three Release date: October 1997. 24 Pages. Reverend Butech: Butech Wants You! Six Hurts G.: Mr. Chairman, dear collegues, ladies and gentlemen Boris Karloff: Plague of the Zombies The Assessor: The Assessor Matthew Fuller: Perpetual Commotion (on Critical Art Ensemble) Howard Slater: PARALLAXED Datacide: Interview with Mark Newlands /…

Not entirely without hesitation we publish our "traditional" list of the most read articles of the previous year. The hesitation comes from the fact that it looks like it's mostly the same articles that are read year in and year out. It has been suggested before that perhaps we should…